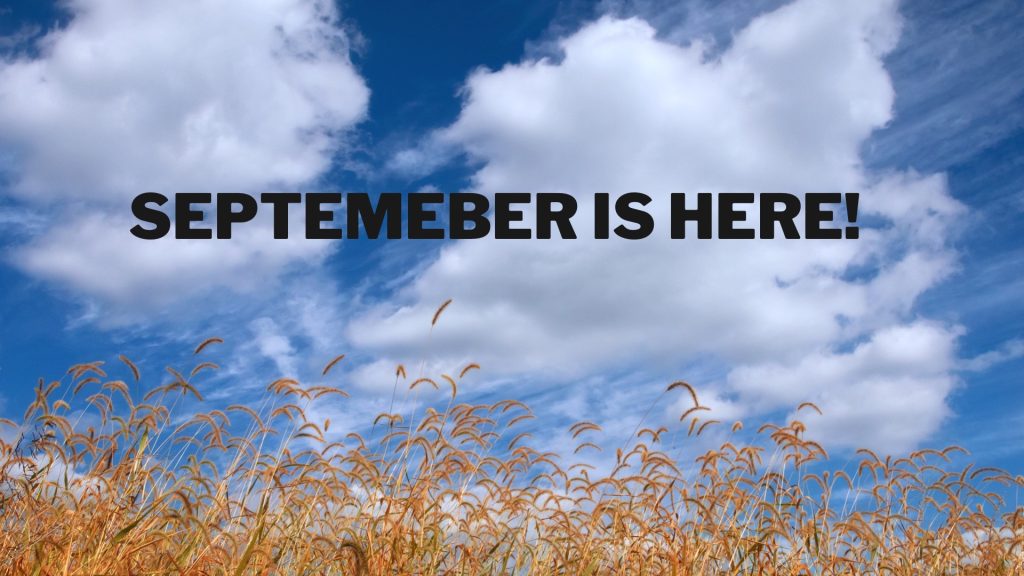 Hi Friends,
September is here and we are ready to gather! This month, we have 2 online options, 2 in-person options and 1 missional/volunteer option for all of you! We have loved getting to know you all in our gathering environments and we hope to continue to get to know you and new friends this month through the following pathways:
ONLINE OPTIONS
Sunday 9/4 @ 7:00 PM – 8:00 PM EST – We will have an online gathering via zoom
Tuesday 9/13 @ 7:00 PM – 8:00 PM EST – We will have an online gathering via zoom
For our zooms, we find it best to go on a loose schedule to keep things on track.
7:00 – 7:15 PM – Introductions for new folks/folks who haven't met one another. You will never be forced to speak on a zoom, but we DO wish to know you and would love to make connections through our gatherings.
7:15 PM – 7:20 PM – Sharing concerns and celebrations. We want to be there for you to support you through things that are going great and things that are cause for concern. It's important to have support for ALL things that happen in life, and we want you to know it is important to us to provide that space. Part of building meaningful relationships is sharing the good and the bad that you may be experiencing.
7:20 PM – 8:00 PM – Brewing Conversations! We don't always have a specific topic that we'd like to discuss on the zooms. There are times when the conversation organically leads to great discussion topics and we just spend time hanging out with one another. For example, our last zoom lead us to a laughing session over our serial killer traits! This was fun and unexpected! Other times, there are specific topics and questions that we will encourage the group to talk about. For example, we have had zooms in the past with topics like: "Being on your 'A' Game" , "Killing Them with Kindness" , "How to Take the High Road", etc. Our conversations are ALWAYS meaningful and intentional, and build great bonds.
IN-PERSON OPTIONS (Mooresville & Surrounding Areas)
Friday 9/2 @ 6:00 PM – 8:00 PM – SOUL Creations Resin/Epoxy class w/dinner at SOUL Creations warehouse in Mooresville, NC. SOUL creations is a non-profit who's proceeds benefit Growth Co. and AMPED (a local children's development program), and our partners in Uganda. They would like for us to participate in a test class, and make products to sell to help support Growth Co.
Thursday 9/22 @ 7:00 PM – 9:00 PM – Music Bingo at Hoptown Brewing Co. in Mooresville, NC. Come hang out with us and enjoy a drink while we play music bingo at a local brewery!
MISSIONAL/VOLUNTEERING
Sunday 9/25 @ 12:30 PM – Assist AMPED (Local Children's Development Program) at Zootastic in Troutman, NC.