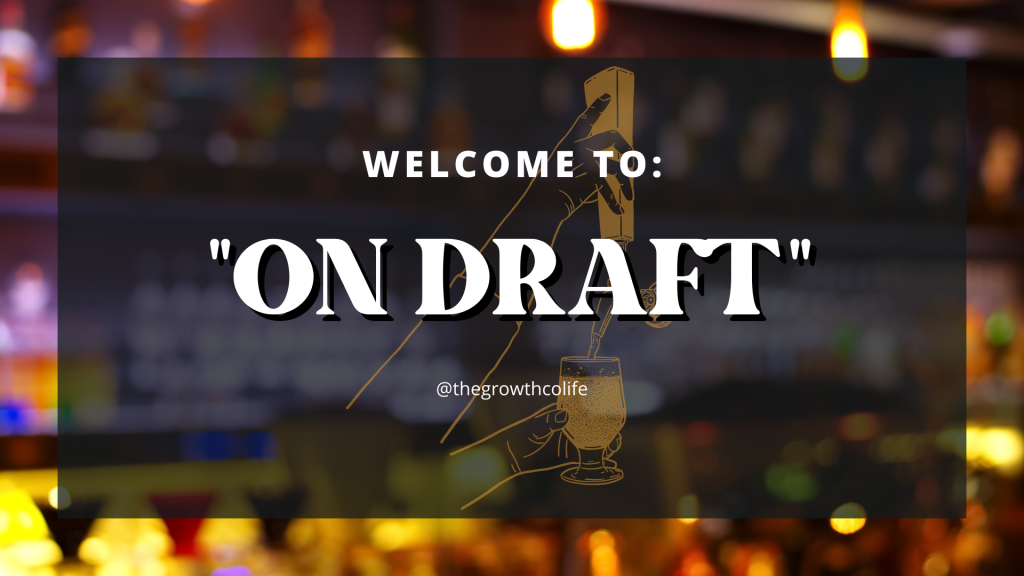 Hi friends!
It's Lexi Hernandez, the lead brewer here at Growth Co. – the fusion of spirituality and everyday life for people in their 20s and 30s.
Growth Co.'s entire mission is to encourage transformation and growth through unconventional pathways. For months, we've been intentionally brainstorming how to provide personal, communal and spiritual content that is fun and engaging! Please know that you can create your own level of involvement – it's not a requirement to pursue all 3 pathways, but they are all available if you wish to check them out. A few of our most popular ways to get involved include: our in-person and online gatherings for communal growth, our "Mid Week Specials" and our "Brewer's Choice" for spiritual growth.
We are SO EXCITED to welcome you to our blog – "On Draft".
Through "On Draft", you can experience personal growth and development!
Every Monday, we will post a blog to "On Draft" – accessible through our website and shared as a link to our social media accounts (@thegrowthcolife). "On Draft" is a safe place to explore all beliefs, concepts, feelings, and questions. They are expressed through written words and encourage us to self reflect, dive deep and THINK in order to grow. Various authors (myself, other Growth Co. leaders and members) will share REAL and relevant stories and experiences of ALL types with an array of topics.
We believe this is a unique way to pour into and connect with ourselves and others in honest ways. We look forward to sharing this journey with you!
As always, it is our hope that you can #fillyourcup 🙂
Cheers,
Growth Co.