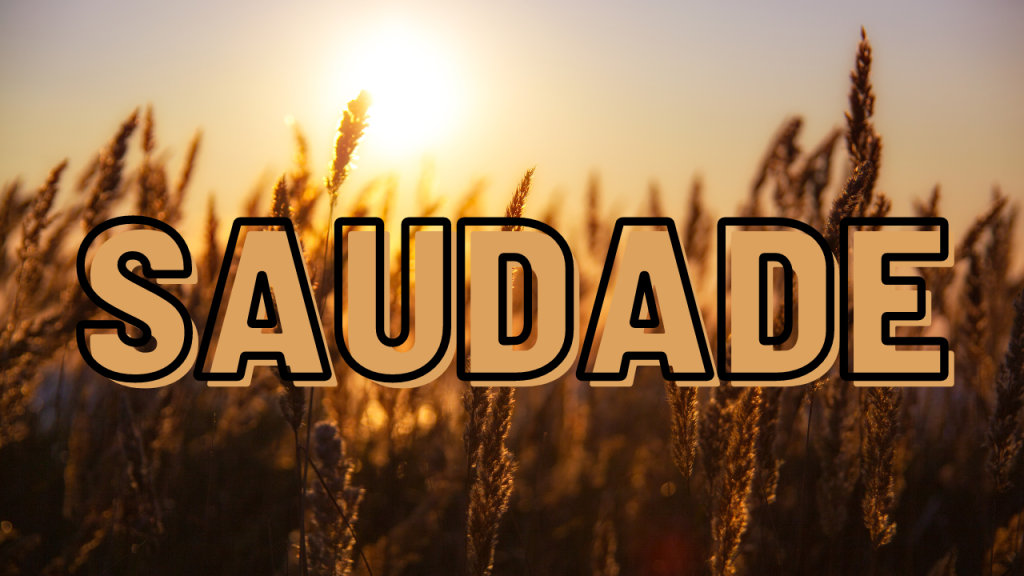 Saudade (pronounced "sow-DAH-djee"), noun, a feeling of longing, melancholy, or nostalgia for a happiness that once was – or even a happiness that you merely hoped for. First recorded in the 13th century poetry collection Cancioneiro da Ajuda, saudade was popularized in the 15th century when Portuguese ships sailed to Africa and Asia and those left behind felt the loss of loved ones who departed.
According to philosopher Kierkegaard, there is "bliss in melancholy and sadness". Scientists over the years have concurred with Kierkegaard and researchers from the University of New South Wales found that sadness can help improve attention to detail, increase perseverance, and promote generosity. Most of us will have experienced a bittersweet pleasure in moments of melancholy – reminiscing, flickering through old photographs, or caring about anything or anyone enough to miss it/them when they're gone. The only way to avoid sadness and regret completely is to avoid living life – we only appreciate the light if we've experienced shade. This is why saudade matters.
There's an ambiguity to this concept/feeling – or rather, a complexity – and an understanding that some losses are unavoidable, and that that's okay. Psychologists agree that there is merit to this way of thinking. Acknowledging that sadness is part of our reality and that it's "okay to not be okay". In fact, it is actually healthy. It helps us come to terms with the fact that some degree of suffering in this life is normal and that we'll get through it. This doesn't mean that we care any less – we can mourn and experience full-blown saudade, then get on with our day.
Saudade has been described as a "presence of absence" – but not in a pity party sense. More like the realization of how important the people in your life are and the realization that your special moments are taken for granted. It makes you grateful for what you have, and aware it might be gone in a heartbeat. This is an approach to happiness that's been around for millennia, with the stoic philosopher Seneca recommending that we imagine losing everything – regularly – so we learn to value what we have.
In Portugal and Brazil, saudade makes them feel things more deeply…both the sadness and the joy. And it reminds us to celebrate what we have. We're always ready to dance and we're always ready to love.
I like the idea of celebrating happiness past as well as present. Saudade feels like a love letter to loss; a necessary slackening to stay afloat and a way to acknowledge the people we care for as well as our hopes and dreams – whether they'd have turned out the way we envision or not. I miss my grandpa, I miss my old friend who I can never be close to again. I ache for both. But I'm grateful that they were in my life for the time that they were. Now, I'd quite like to go have a cry for them. And then, maybe, I'll feel like dancing. This, is saudade.